If you enjoy the classic taste of mustard pickles with hot or cold meats, sandwiches, or as a dip on a platter this mustard pickles recipe is for you. It has all the flavour you might associate with a popular supermarket brand, is easy and economical to make and also makes a perfect vegan food gift.
Preparing Mustard Pickles
This recipe does need to be started a day ahead as the vegetables need to be salted and left overnight to draw out moisture. The good news is that the mustard pickles can be eaten as soon as they've cooled, although the flavour will nicely develop the longer they are left. Truth be known, I've never had a batch of these pickles last more than a couple of weeks. By the time I've gifted a couple of jars, the rest are eaten quickly.
Fresh bread, sliced cheese and mustard pickles are a winning combination. Mix some with a bit of mayo for a quick and easy potato salad dressing. A dab on warm meats is pretty good too!
Preserving Methods
Like most things, there's a differing opinion on preserving methods for foods like pickles and jams. These pickles will keep for weeks, perhaps months, in a cupboard (away from sunlight) if you're using sterilised jars.
A simple method is to put the hot pickles in sterilised jars, clean the neck and top of the jar to ensure there's no food around the neck of the jar that will prevent the lid from sealing, then put the lid on.
Alternatively, they'll keep for years if using other 'canning' methods. I use the Fowlers Vacola method of preserving, which is a slow water bath method. However, with mustard pickles, I've found that they keep well without preserving. Possibly because it's always eaten so quickly!
Once opened, the mustard pickles should be stored in the fridge.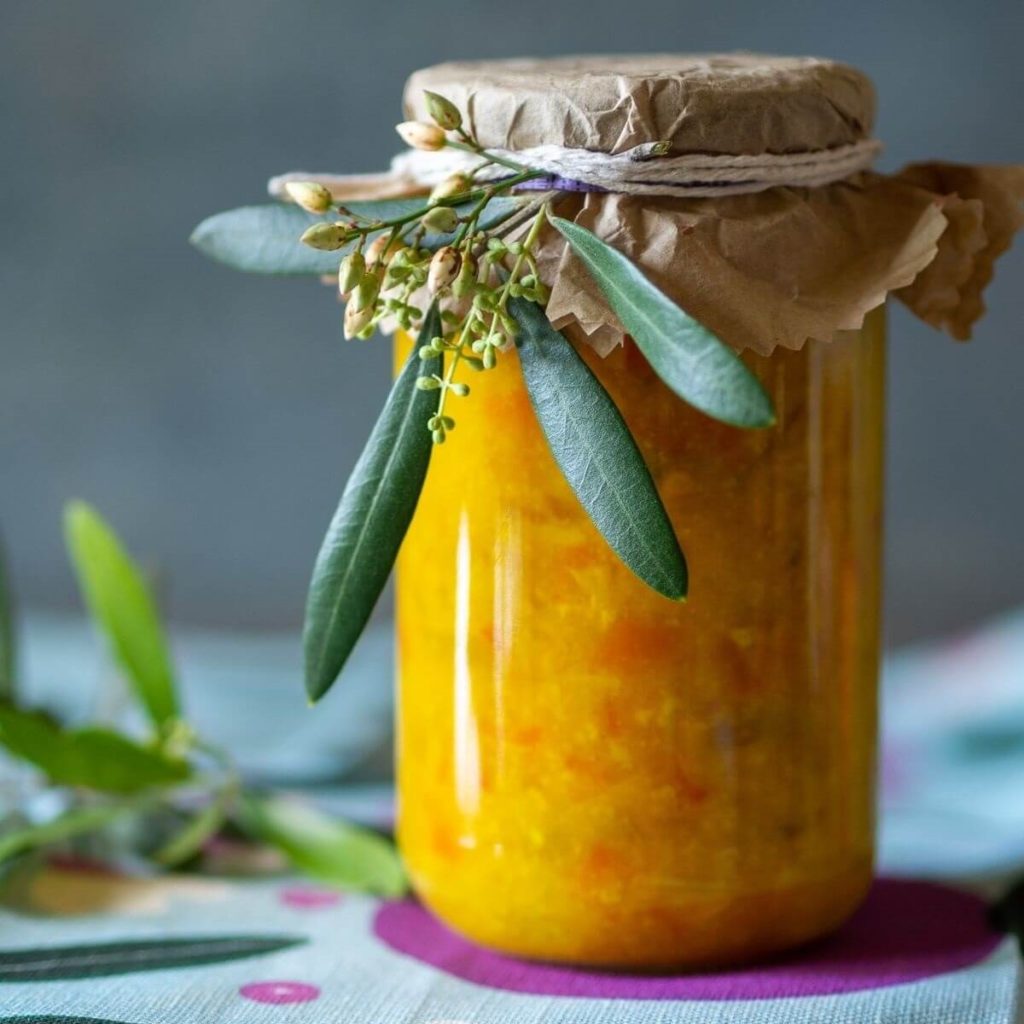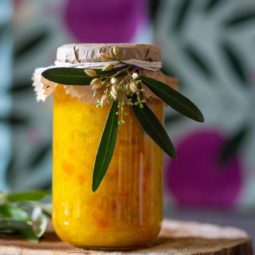 Mustard Pickles
Enjoy the classic taste of mustard pickles with hot or cold meats, sandwiches, or as a dip on a platter with this easy and economical recipe.
Equipment
Large Mixing Bowl

Colander

Large Saucepan

Jars (see notes)
Ingredients
250

g

Cauliflower

chopped into small pieces

1

Carrot (small)

diced

½

stick

Celery

diced

½

Cucumber

seeded and diced

1

Green Tomato

cut into small pieces

½

cup

White Onion

diced

½

cup

Salt

2½

cups

White Vinegar

½

cup

Sugar

1½

teaspoon

Turmeric

½

tablespoon

Dry Mustard

1

Garlic Clove

crushed

1

Red Chilli (small)

seeded and diced

⅛

cup

White Vinegar

extra, reserve

⅛

cup

Cornflour
Instructions
Prepare vegetables (excluding garlic) in a non-metallic bowl, cover with salt and leave overnight. I usually place vegetables in a large, plastic container with a lid so I can gently shake and rotate the container once or twice to distribute the salt around the vegetables. Alternatively, give the veg a good stir with a wooden spoon to distribute the salt.

250 g Cauliflower,

1 Carrot (small),

½ stick Celery,

½ Cucumber,

1 Green Tomato,

½ cup White Onion,

½ cup Salt,

1 Red Chilli (small)

The next day, place the vegetables in a large colander and run under cold water to remove the salt to ensure that the vegetables aren't too salty.

Sterlise jars and lids and set aside.

Combine the vinegar (expect for reserved quantity), turmeric, sugar, mustard and garlic in your large saucepan and bring to the boil.

2½ cups White Vinegar,

1½ teaspoon Turmeric,

½ tablespoon Dry Mustard,

1 Garlic Clove,

½ cup Sugar

Add vegetables and simmer until tender. If you don't want a rustic and chunky pickle, use a potato masher to gently break down the vegetables to a smoother consistency.

Combine reserved vinegar and cornflour to a smooth paste, add to the pickles and continue boiling until the pickles thicken.

⅛ cup White Vinegar,

⅛ cup Cornflour

Place into sterilised jars and seal using chosen preserving or storage method.
Notes
The quantity of jars required will depend on size of vegetable dice, how much the pickles are reduced during cooking and of course, the size of the jars. Expect to fill between 4 – 8 jam-sized jars with this recipe.
The Modern Vegan Guide is your companion for how-to-vegan your food, home and lifestyle.
Did you make this recipe?
Please let me know if it turned out for you! Leave a comment below and tag @modernveganguide on Instagram and hashtag it #modernveganguide