Tumami, everything spread. This spread is the everything it promises to be. Described by Alice as a 'secret weapon for your pantry', once you have tried Tumami, you'll become as obsessed with it as I am.
Tumami is a tomato and black garlic paste. Not having experience with this flavour combination before, I wasn't quite sure what to expect. Though, having cooked my way through In Praise of Veg with utter delight I knew that Alice Zaslavsky (aka Alice in Frames) wasn't going to launch her first food product unless it was an absolute winner.
Tumami delights simply by its packaging. This 'tiny but mighty' jar hints of the deliciousness within by it's appealing label. Once you pop that top, you know you're well on the way to flavourtown.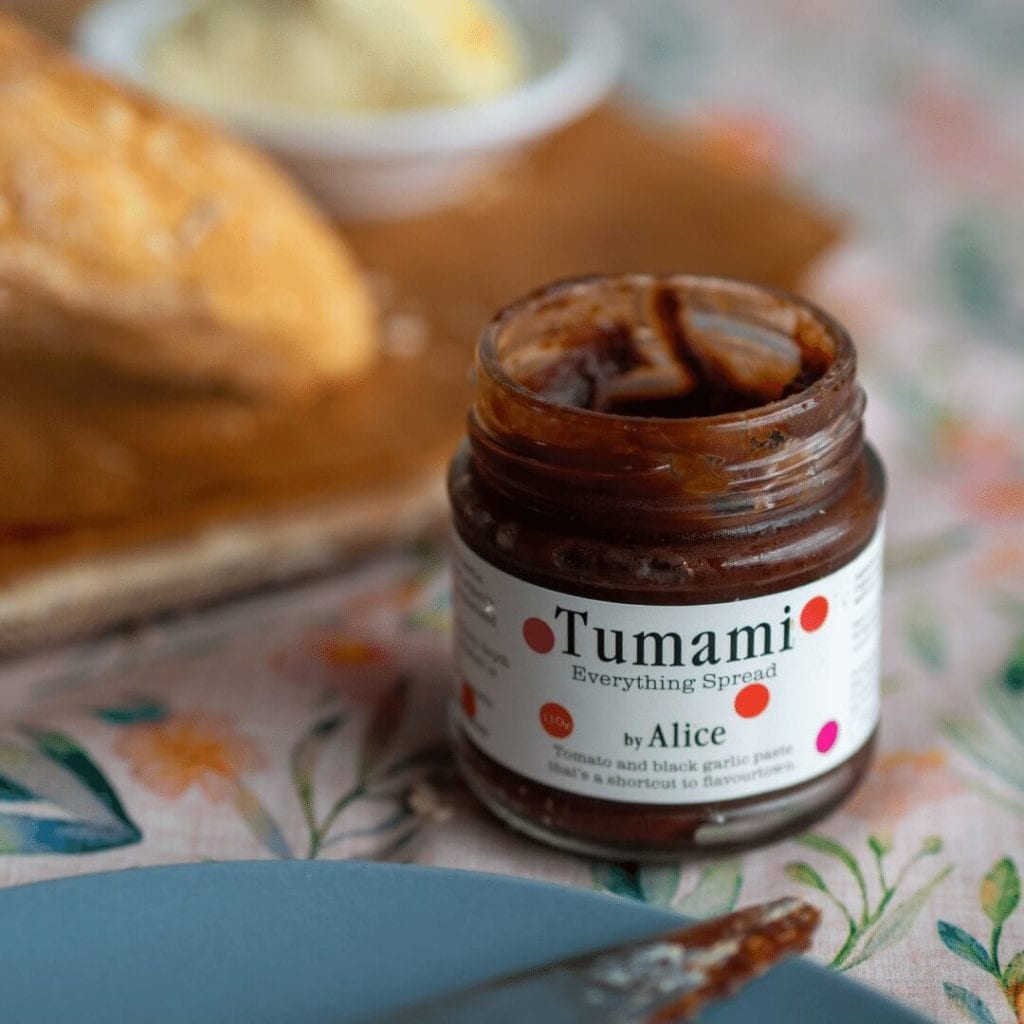 In writing this review, I have a confession to make. I have not utilised Tumami in any way to its potential. Wherever you want to add flavour, Tumami is your secret weapon. Stocks, stews, pizza, pasta, soup – Tumami is the essential flavour ingredient you didn't know was missing. Alas, my review is severely limited to the experience of eating it right from the jar and slathering it over hot, buttered toast or crumpets each morning to start my day. There was no guilt felt as I indulged Tumami in its purest and simplest form, savouring the flavour profile with gusto.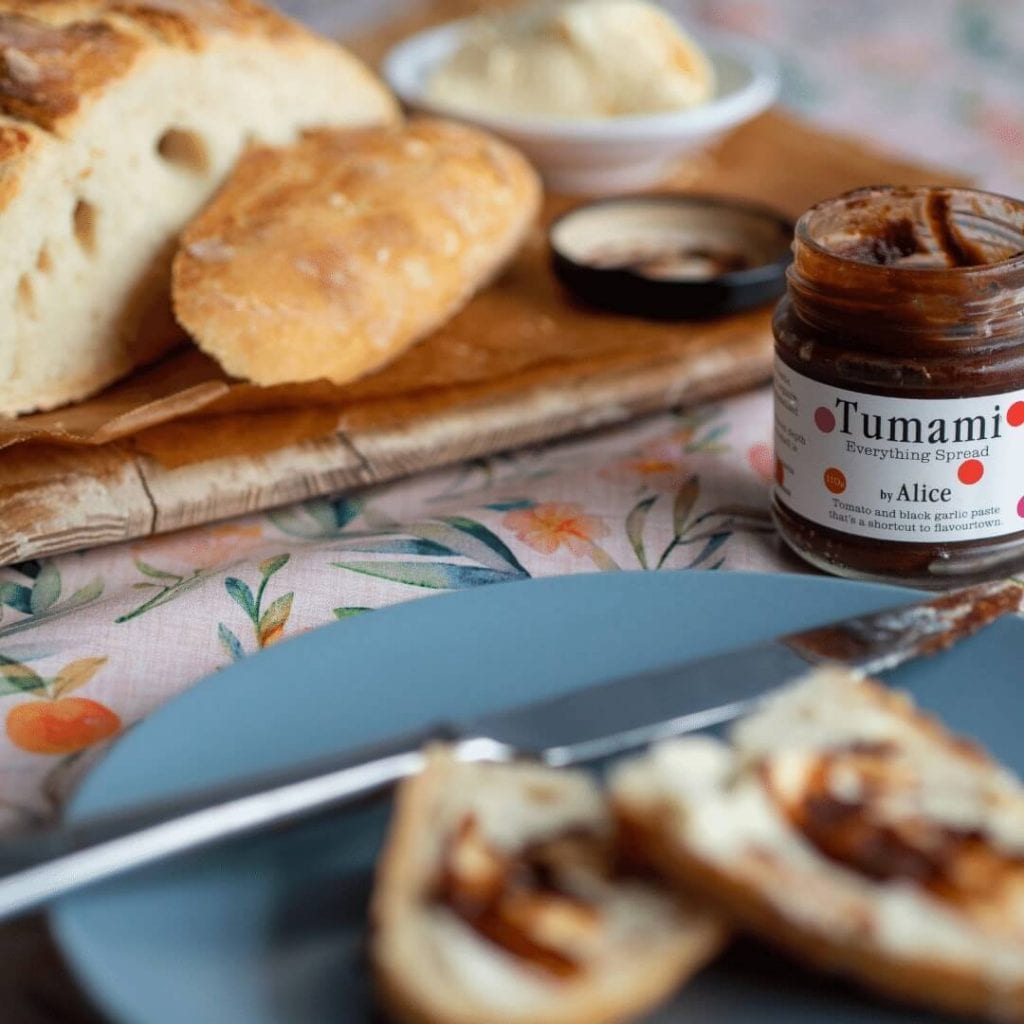 I now feel ready to share Tumami in my cooking. As I curl up for the first weekend of Winter, I'll be pondering recipes and how to add Tumami to bring out the best of flavours. All while snacking on Tumami on hot buttered toast, of course.
Find your local stockists or buy online via byalice.com.au. Enjoy!