by Shannon Martinez and Mo Wyse, from Smith & Deli-cious
These Rosemary Choc Chip Cookies are a hit every time I make them. The combination of rosemary, chocolate and salt is deliciously divine. You can be stuffing these into your mouth within 30 minutes from slothing on the sofa deep in a Netflix-binge. Super easy to make and take very little time, so they're a go-to in our house for a sweet treat, unexpected visitors or if I need something on the fly to give to someone.
I especially wanted to bake these today as it's the birthday of recipe creator @shannon_martinez Shannon is a genius in the kitchen and can convert ANY dish vegan. We're regulars to @smithanddeli most weekends when we're in Melbourne (hint: the BBQ ribs are to die for! The irony as nothing died or is harmed in the making of said ribs). I digress.
Shannon has been kicked in the butt by Triple Negative Breast Cancer and has been fighting that like the warrior she is. So, on your birthday today, Shannon I'm baking your recipes and thinking of you. You're an inspiration to me, as I know you are to many.
🌱 Vegan substitutions aren't required as the recipe is vegan.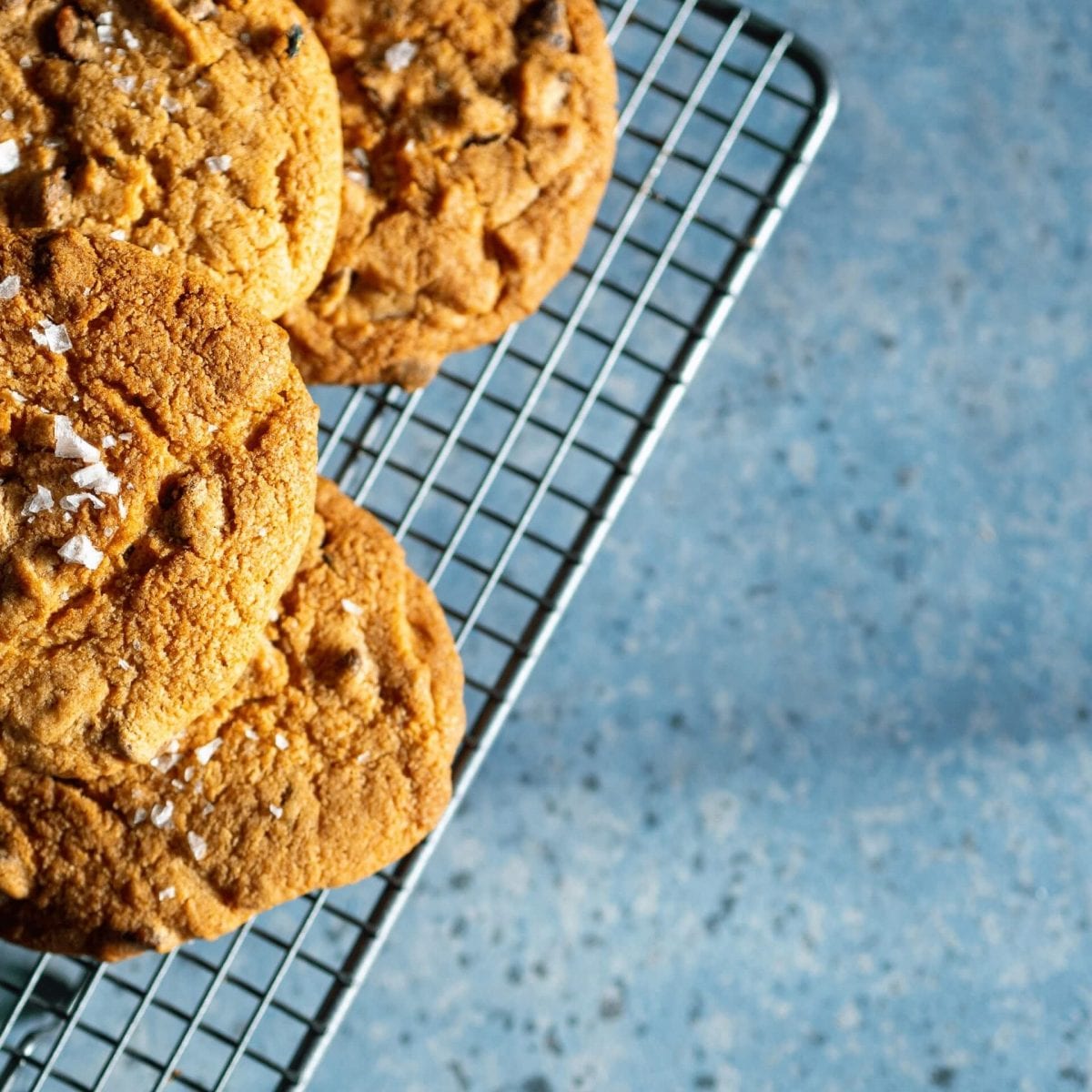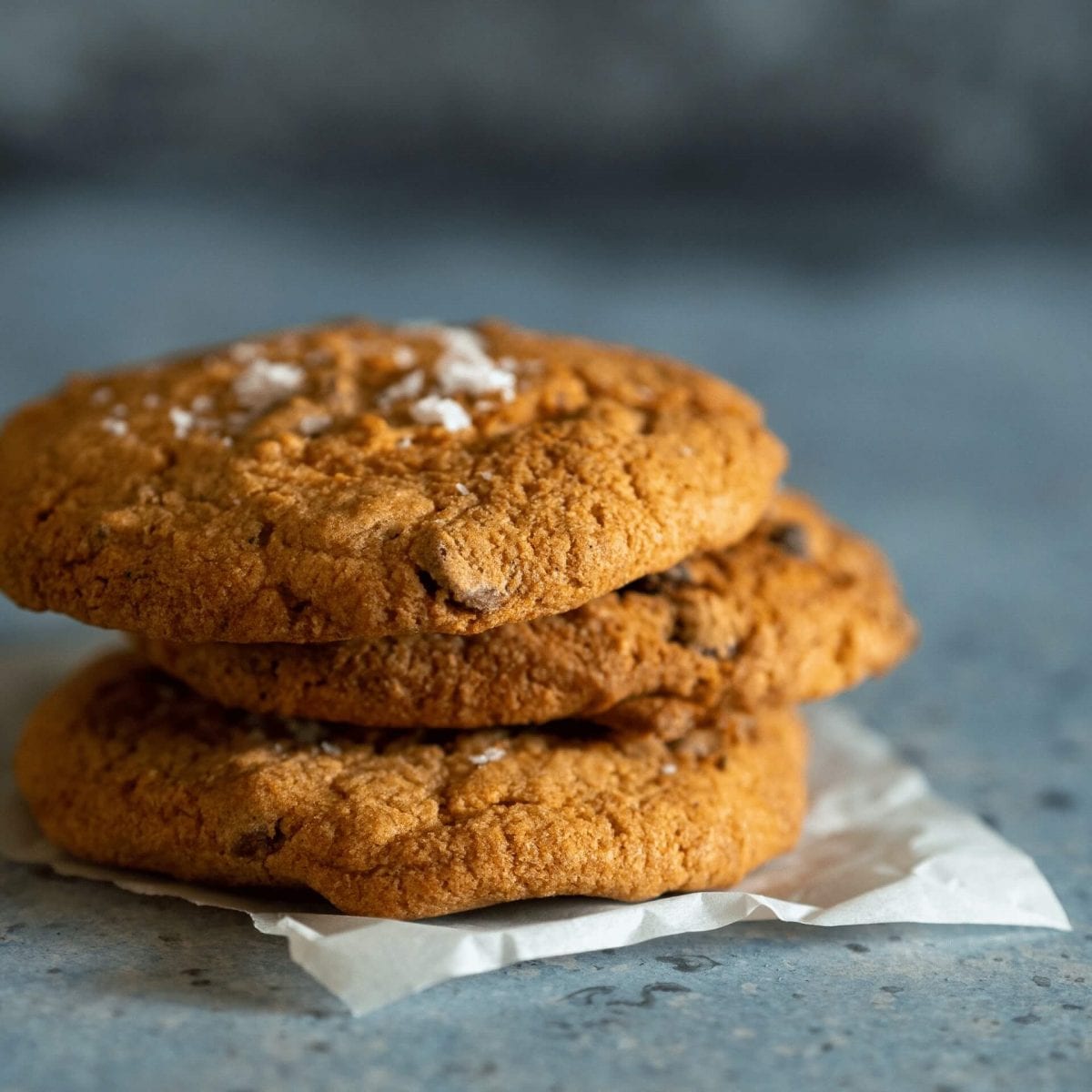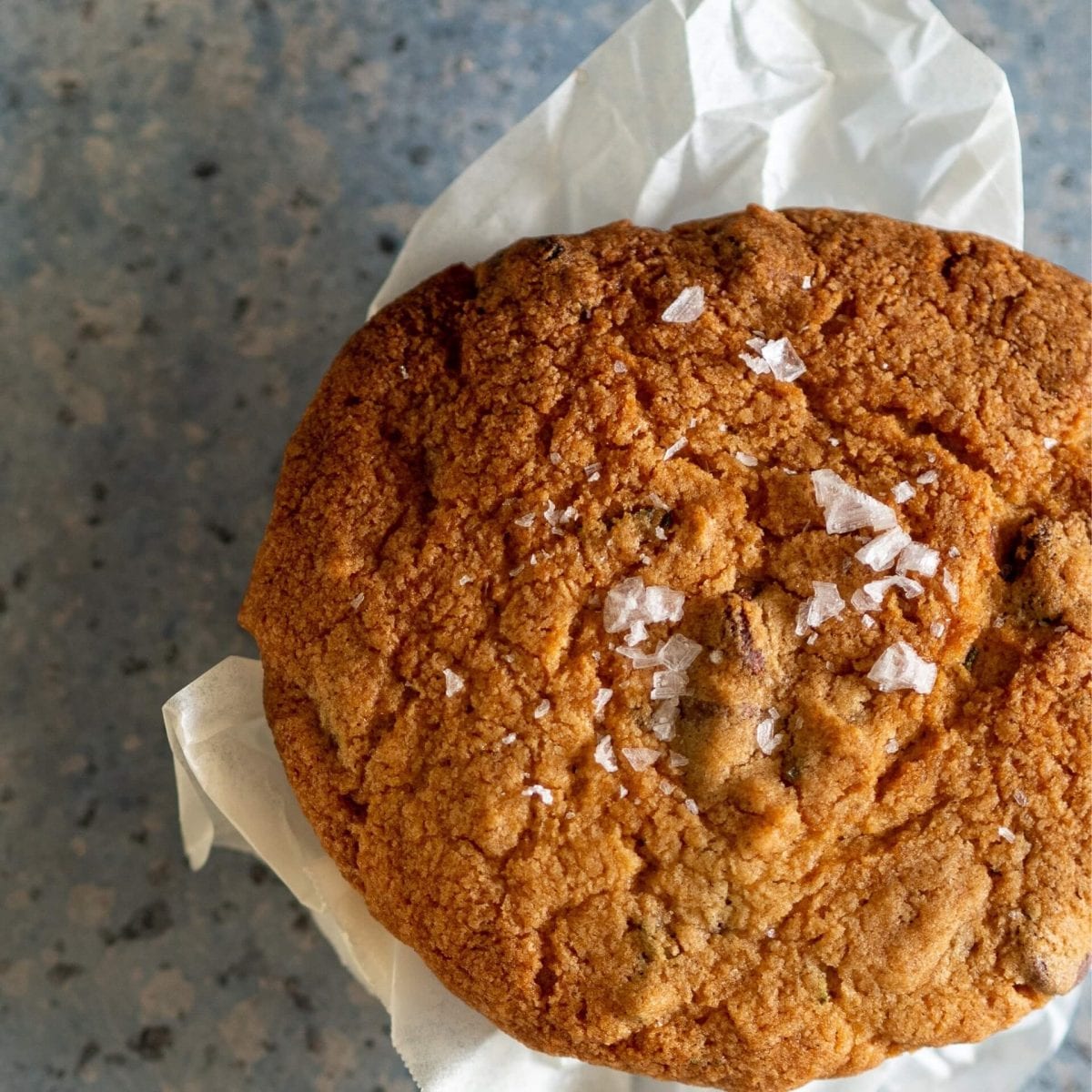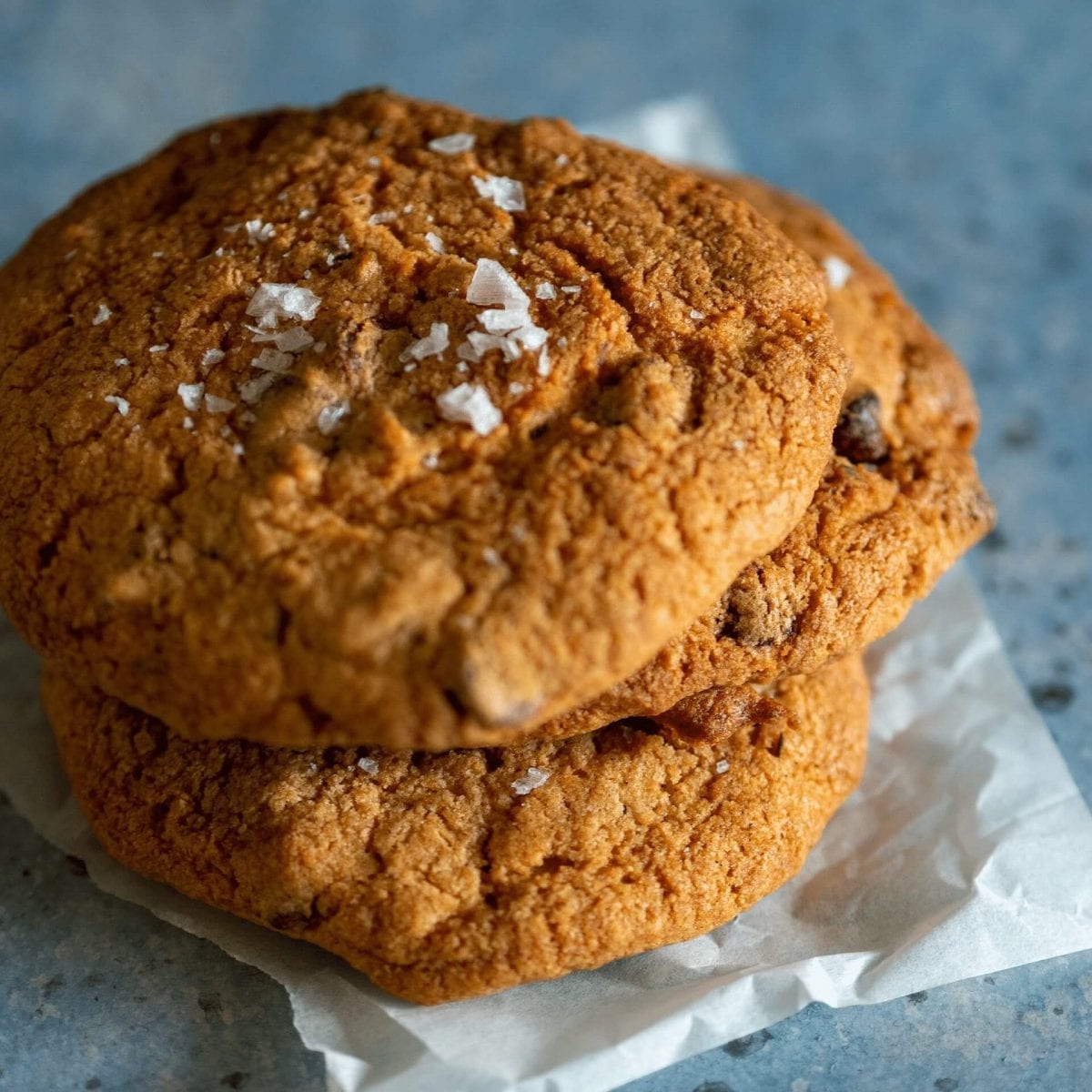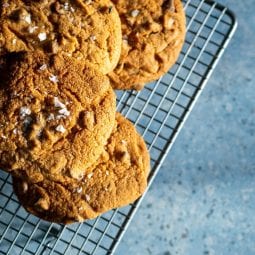 Choc Chip Rosemary Cookies
Equipment
Smith & Deli-cious Cook Book

Large Mixing Bowl

Wooden Spoon

Cooling Rack
Ingredients
Full ingredient list and method in Smith & Deli-cious

1

tsp

No Egg

1

tsp

Chopped Rosemary Leaves

1

tsp

Vanilla

2

tst

Extra-Virgin Olive Oil
Instructions
Smith & Deli-cious Food From Our Deli

This cook book was gifted to me by my BFF perhaps a year or so after we went vegan. I was so new to the world of veganism and had so much to learn (I still do). This book has many well-worn pages of favourite recipes I go back to time and time again. Just as I go to Smith & Deli as frequently as I can.

🌱 Vegan substitutions aren't required as the recipe is vegan.⠀
Notes
The recipe 'makes 10' cookies. These aren't regular-sized cookies, these are giant cookies – almost the size of your palm. I tend to reduce the cookie size and cook them as two separate batches. One batch is cooked for around 15 minutes for a fudgy finish, the second batch cooked for around 25 minutes for a crispy, crunchy finish. Don't be shy on the rosemary and salt, I tend to add a little bit extra. And, these are just as delish without the chocolate. Hard to believe, but true.
We appreciate the work of recipe developers and acknowledge the tremendous effort required to publish their creations, which is why we will never republish a recipe without prior permission. Please support the recipe creator by purchasing a copy of their cook book, or visit their website for the original recipe. The Modern Vegan Guide is your recipe companion, assisting you to veganise recipes and provide an honest review from our test kitchen.