I'm a crier, known for bursting into happy or sad tears and wearing my emotions on my sleeve. I'm also a crier in the kitchen – especially when it comes to onions. Over the years, I've tried all sorts of ways to stop onion tears. This is the tried and true method on how to stop onion tears.
How to stop onion tears
Onions produce a chemical irritant. This irritant stimulates the eyes' lachrymal glands so they release tears. When we cut an onion, this irritant is released.  It gets into the air and comes in contact with our eyes. The lachrymal glands become irritated and produces the tears. SO. MANY. TEARS.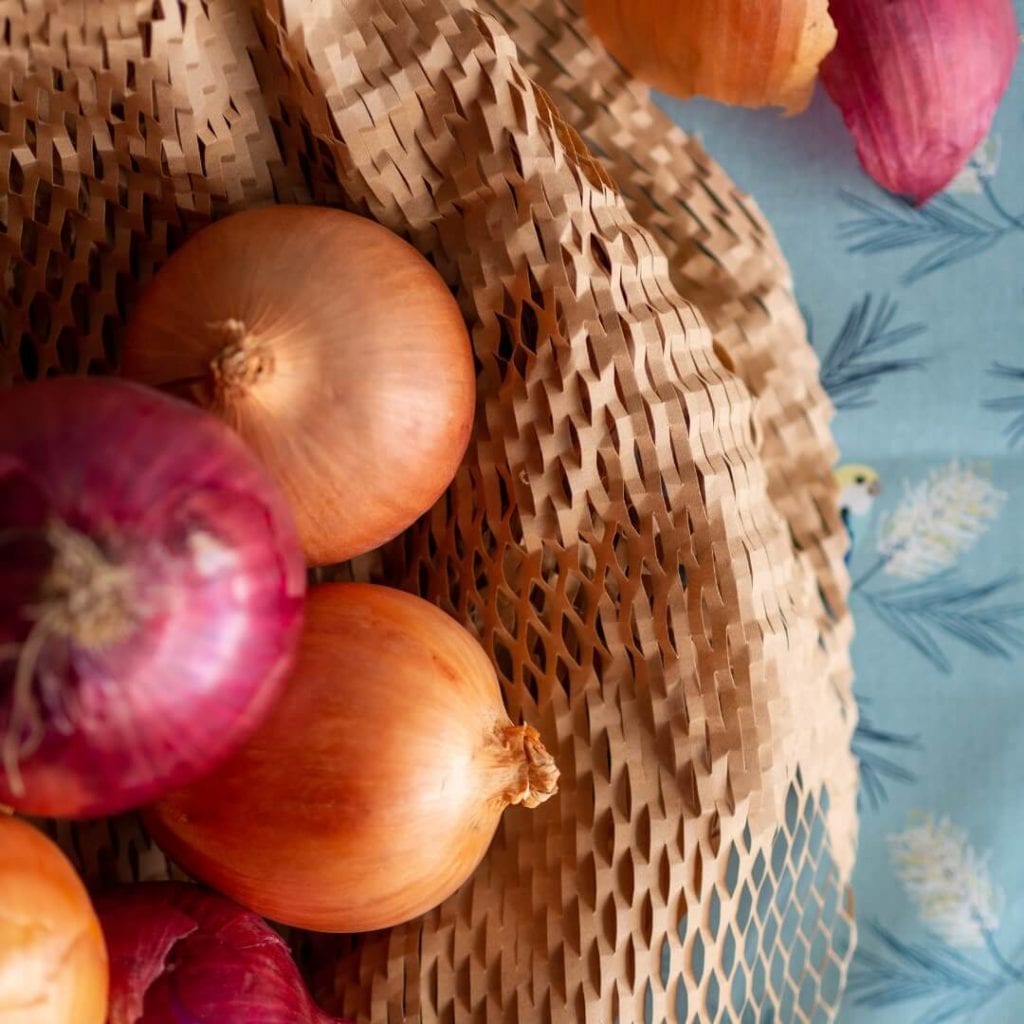 The simple solution for how to stop onion tears
Simply put a wet towel on the cutting board, as close to the onions as possible. The chemical irritant will be attracted to the towel, rather than your eyes. Easy!
Now, try this easy tip to remove garlic smell from your hands.