by Sarah, Broma Bakery for Dixie Crystals
This cake was to celebrate the birthday of my mother-in-law, who I love more than words can say. She's in my life every single day and I thank my lucky stars that I inherited her (and my father-in-law) when I married Hubster. Sometimes you just hit the jackpot.
 
The cake was everything I wanted it to be, with the combination of the bananas and raspberry just right.  The recipe describes this cake as a fluffy banana cake layered with bright raspberry frosting makes for a show stopping springtime dessert and I think that's about right.
 
🌱 Vegan substitutions were easy for this recipe: ⠀
⠀
🥚EGGS I used 6 teaspoons of @orgranfoods No Egg Egg Replacer with 8 tablespoons of water.⠀
 
❤ Extra serving of love went into this bake.
 
My finished cake consisted of only two-sponges as I didn't have the correct sized cake tins. Although I would have preferred a three-tier cake, the two-tier, shorter cake was equally delicious and decorated well.
⠀
📚 RECIPE Raspberry Banana Cake by Sarah @bromabakery for @dixie_crystals https://www.dixiecrystals.com/recipes/raspberry-banana-cake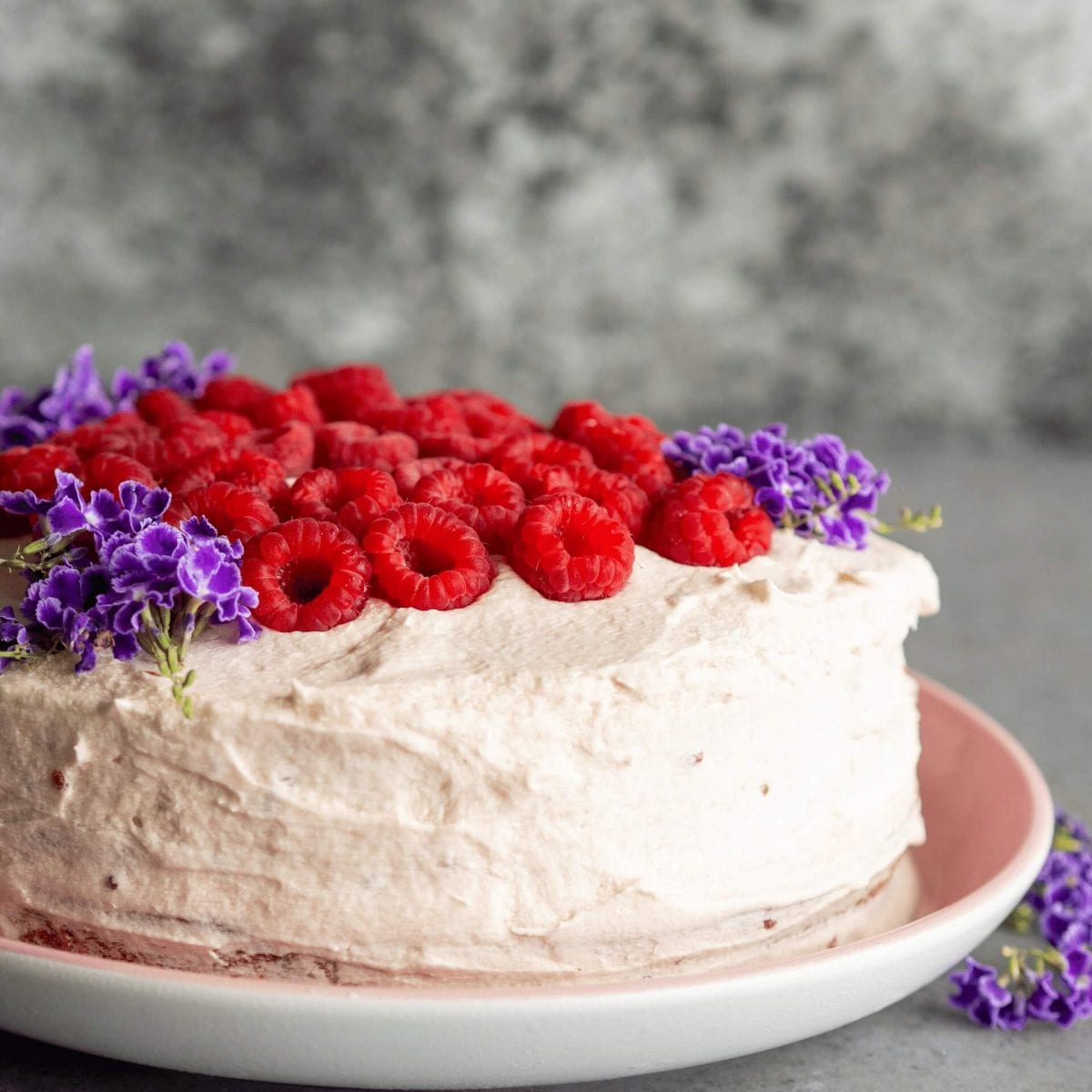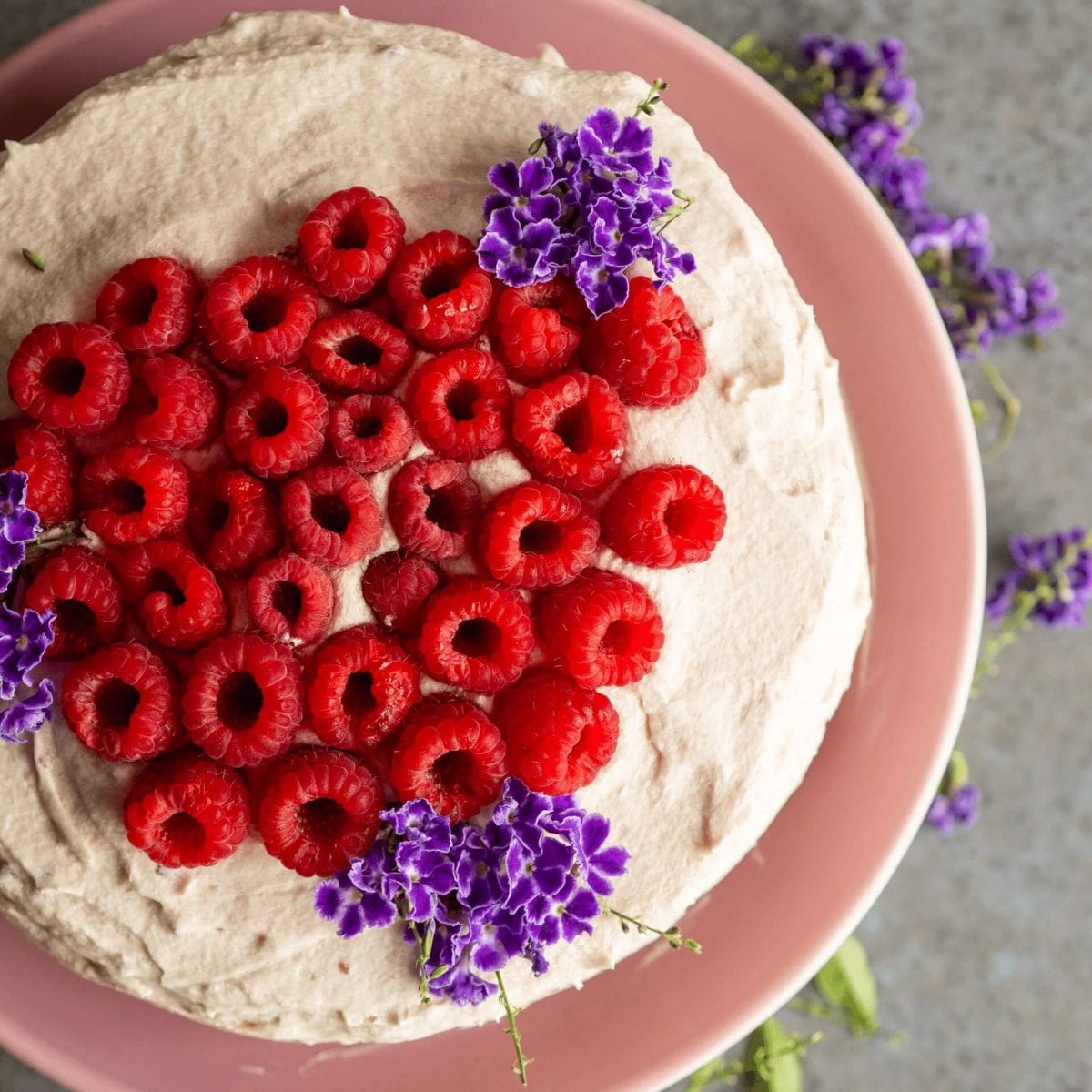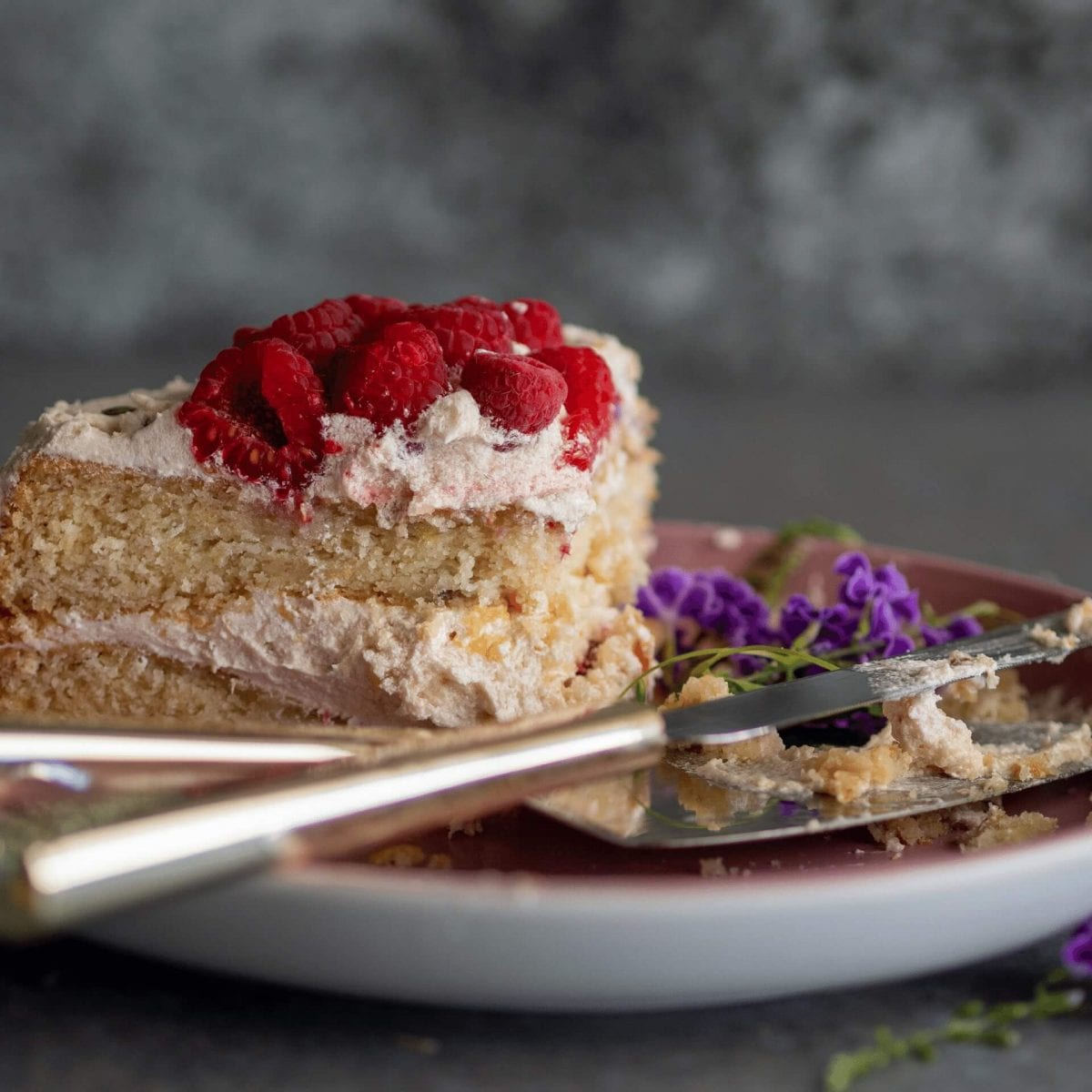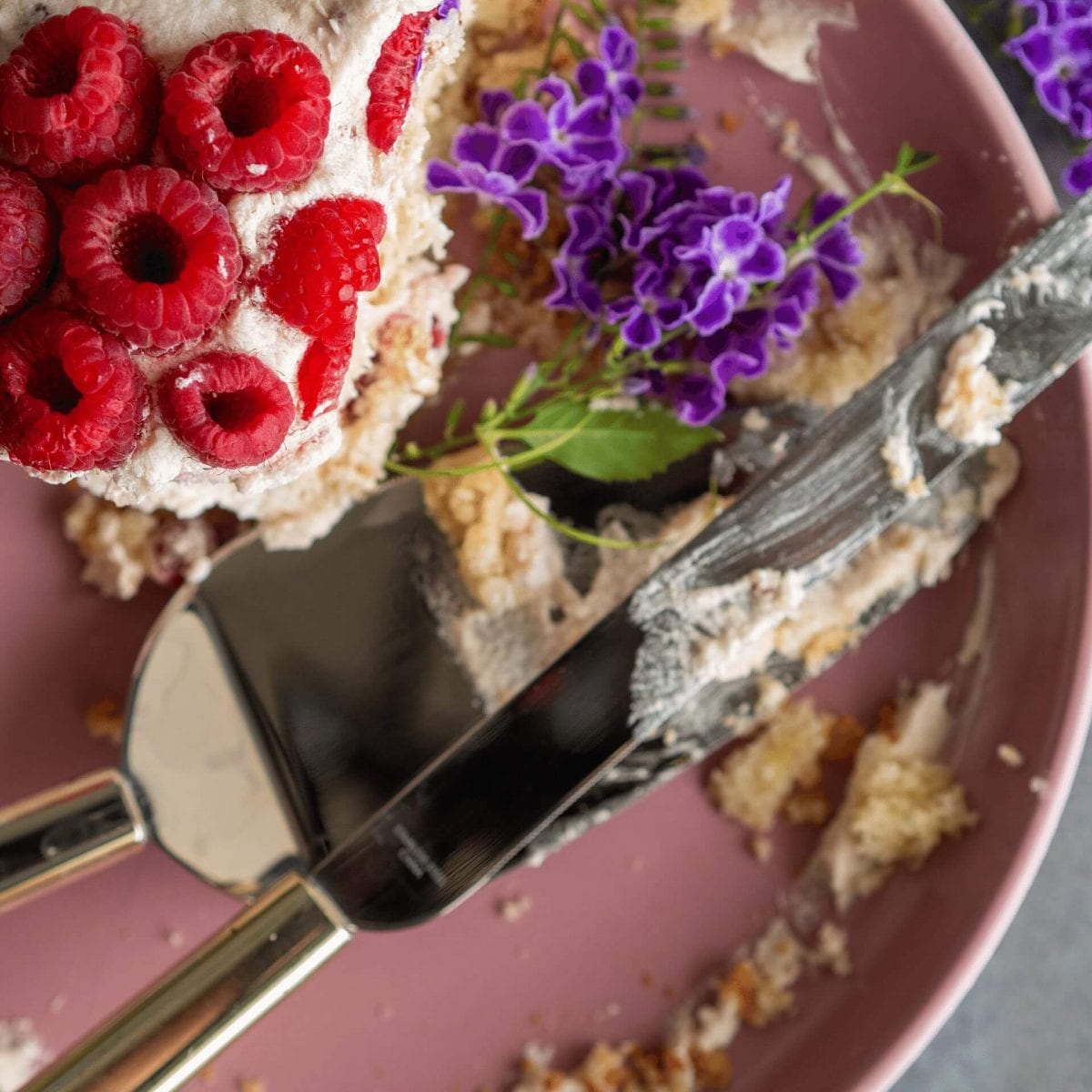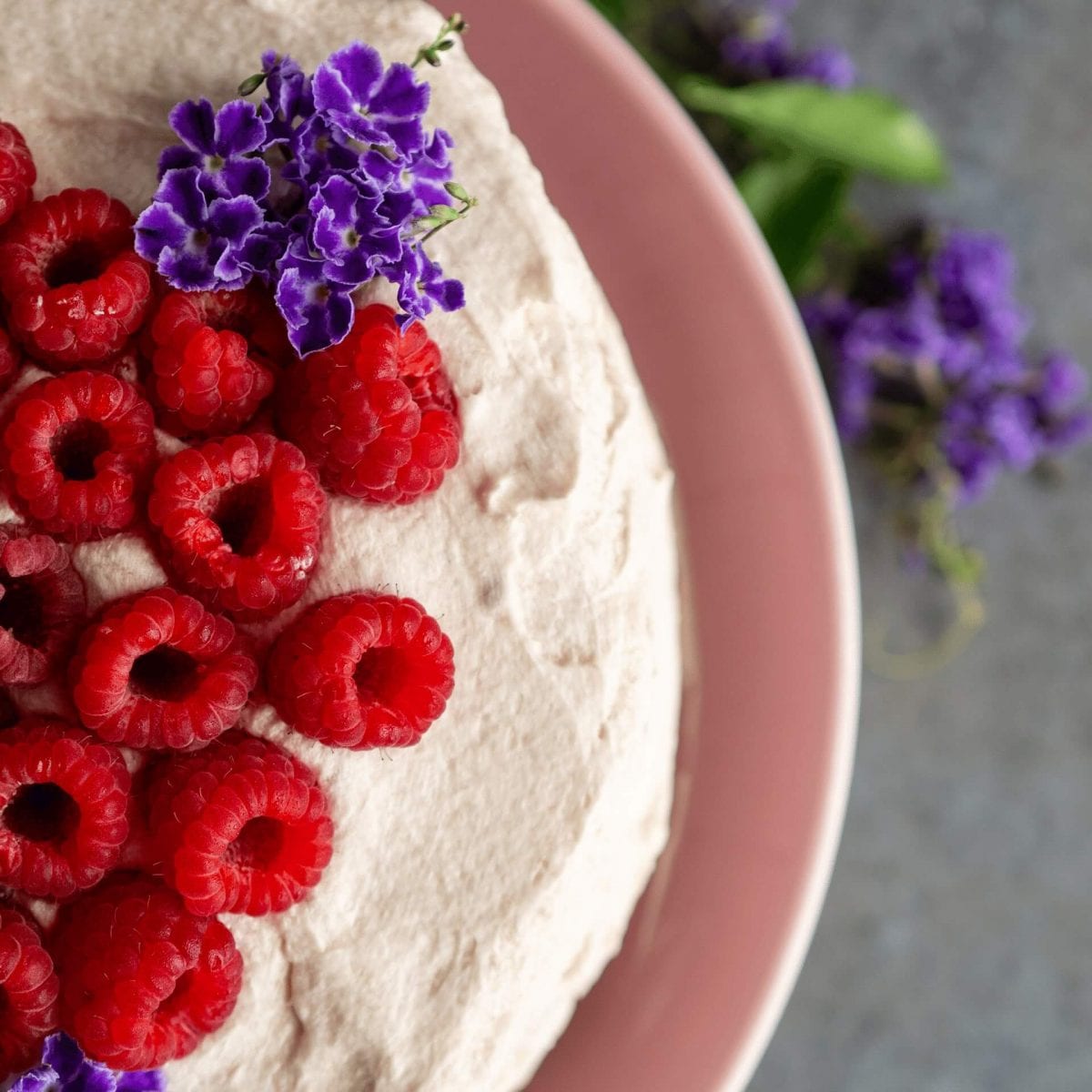 Raspberry Banana (Birthday) Cake
by Sarah, Broma Bakery for Dixie Crystals
The recipe describes this cake as a fluffy banana cake layered with bright raspberry frosting makes for a show stopping springtime dessert and I think that's about right.
Equipment
3 x 22cm (8 inch) Cake Tins

Large Mixing Bowl
Ingredients
Full ingredient list and method online at Dixie Crystals

2

large

Ripe Bananas

3

cups

Self-Raising Flour

1.5

cups

Unsalted Butter

1/3

cup

Milk

1/3

cup

Raspberry Jam

6

tsp

Orgran No Egg Egg Replacer
Instructions
Recipe available online at Dixie Crystals

This cake is moist, delicious and the flavour combination of raspberries and bananas is divine. With simple decoration, it's worthy to be elevated to birthday cake status.

Vegan SubstitutionsVegan substitutions were easy and worked very well for this recipe. You'll find the full ingredient list and method here, with my vegan substitutes below.

🥚EGGS I used 6 teaspoons of @orgranfoods No Egg Egg Replacer with 8 tablespoons of water.⠀
Notes
This recipe worked perfectly with the vegan substitutions. It's a great alternative to banana bread or manky banana muffins for using up ripe – over-ripe bananas. It's a deliciously moist cake and kept well in the fridge for around 2 days after baking.
We appreciate the work of recipe developers and acknowledge the tremendous effort required to publish their creations, which is why we will never republish a recipe without prior permission. Please support the recipe creator by purchasing a copy of their cook book, or visit their website for the original recipe. The Modern Vegan Guide is your recipe companion, assisting you to veganise recipes and provide an honest review from our test kitchen.
Did you make this recipe?
Please let me know if it turned out for you! Leave a comment below and tag @modernveganguide on Instagram and hashtag it #modernveganguide