by Alice Zaslavsky, from In Praise of Veg
I haven't mastered the pronunciation of this dish but I feel I've 💯 nailed the dish. Zrazy (pronounced ZRAH-zii) are golden mashed potato rissole-like parcels of deliciousness.
Hubster loves mashed potato and often requests it. I really dislike it, so it's fair to say mashed potato almost never gets a run in this house. This recipe has elevated the humble mash into something that is now on my favourites list and will go into rotation as a regular meal.
The mushroom duexelles is such a simple method of cooking yet the flavour result is intense. It took immense self-control not to shovel this into my mouth warm out of the pan. Or for that matter, cold after taking some photos this morning.
The mushrooms are encased by rich, fluffy mashed potato which is then pan-fried for a crispy, golden finish.
Vegan Substitutions for Mushroom-Stuffed Potato Zrazy
Vegan substitutions were easy for this recipe and it cooked perfectly as vegan-friendly.
I always have a couple of packets of Orgran No Egg Egg replacer in my pantry – I go through quite a lot of this. It's readily available from most health stores and is also stocked by some Woolies. A flax egg might work as a substitute in this dish, however might result in adding a 'speckled' finish to the mash and might be slightly less visually appealing.
I served the Zrazy for dinner with a simple side of steamed green beans, melted butter, a squeeze of fresh lemon juice and sprinkle of salt flakes. For lunch, one of these went down a treat on it's own after being gently reheated in a skillet.
In Praise of Veg Cook Book Giveaway
If you're reading this post before the evening of Sunday 21 March, 2021 you might be interested in the giveaway of a copy of In Praise of Veg Cook Book. Details are in the Random Act of Kindness post, here.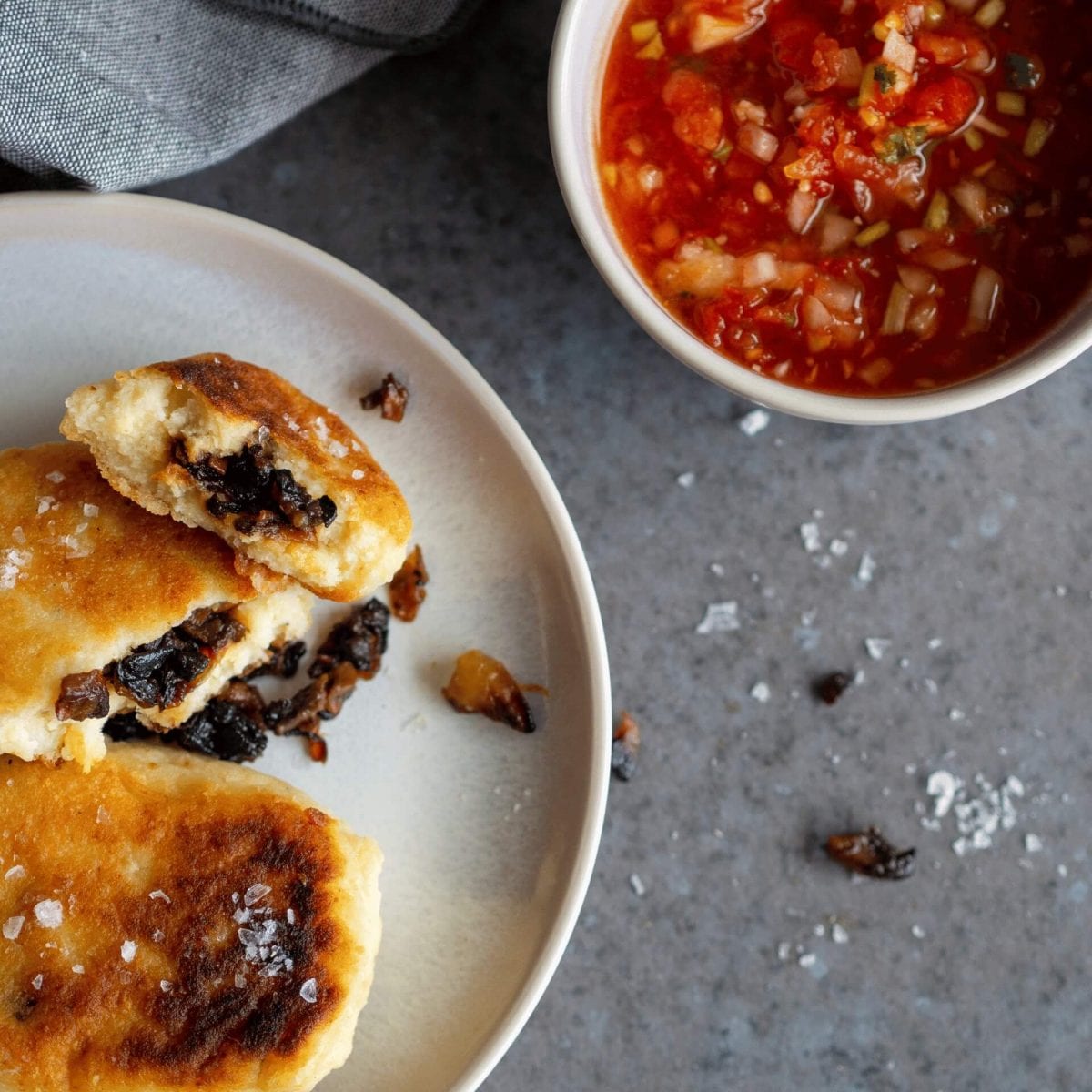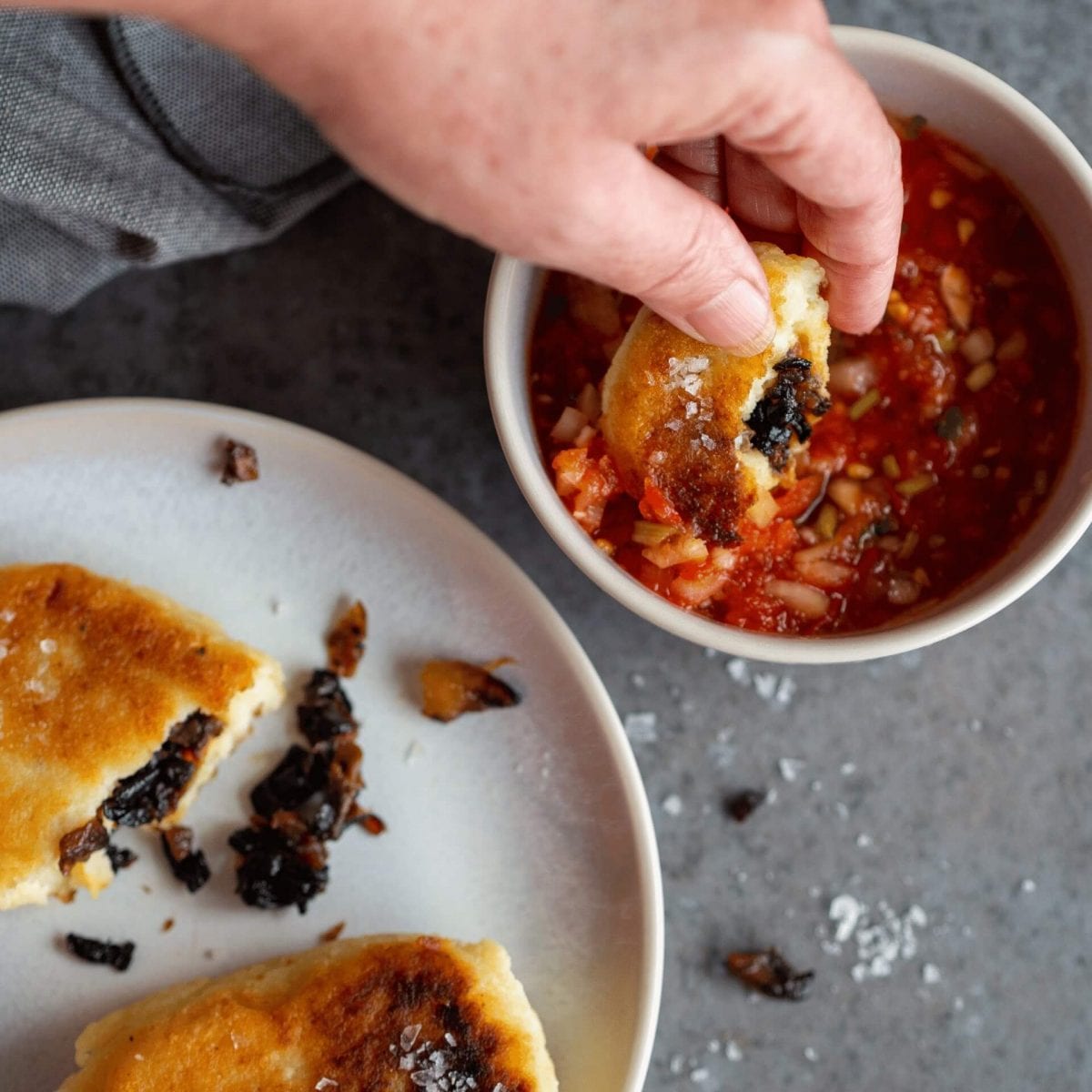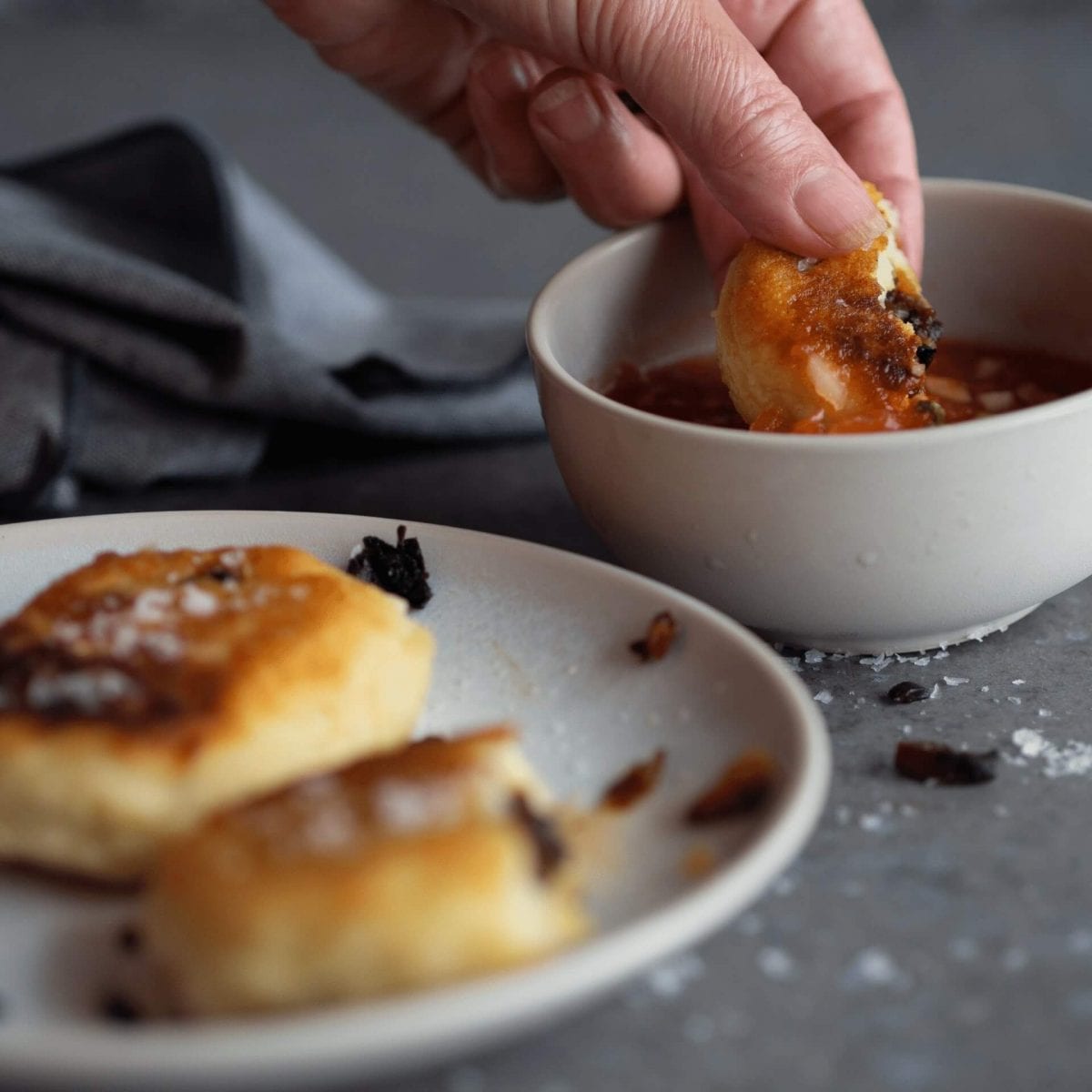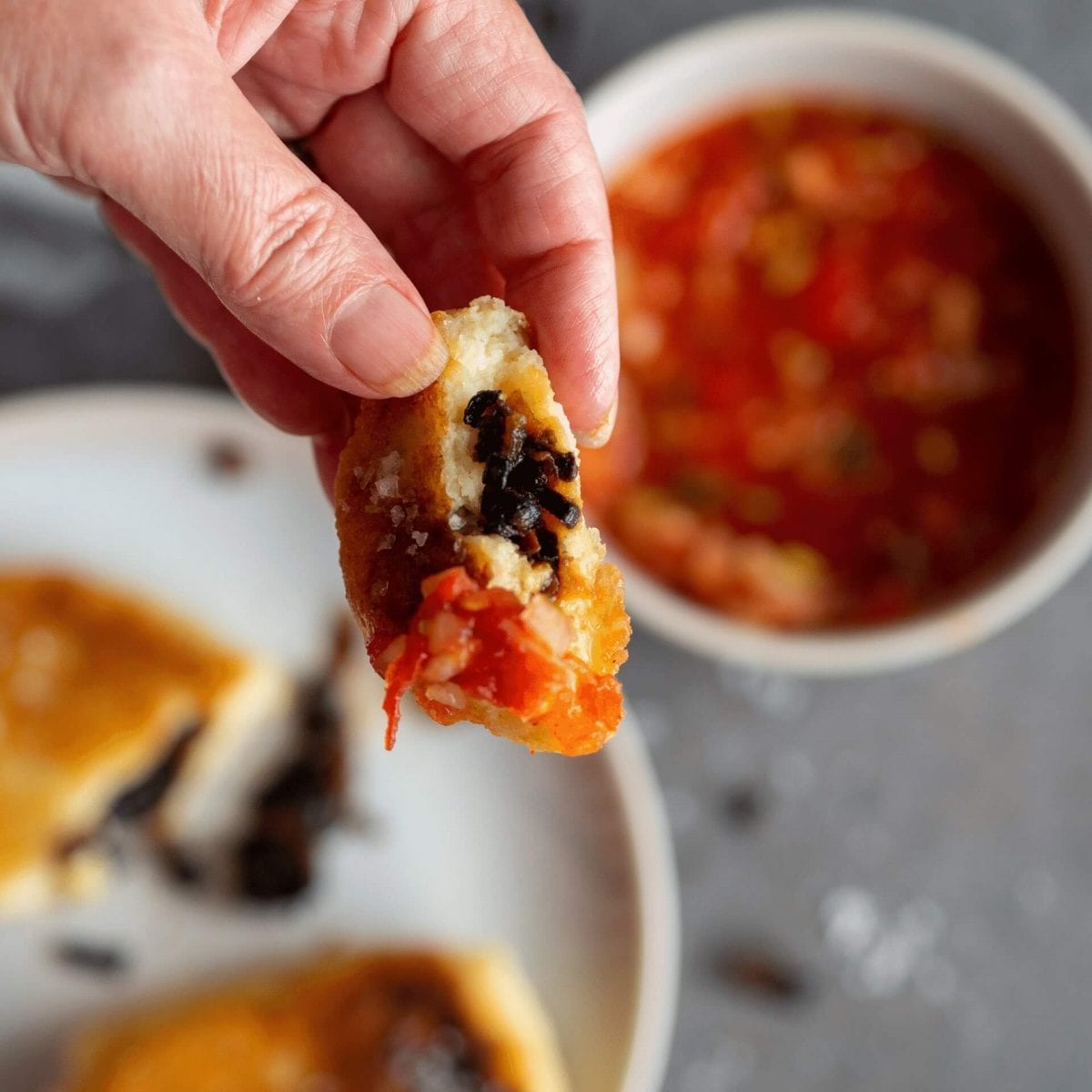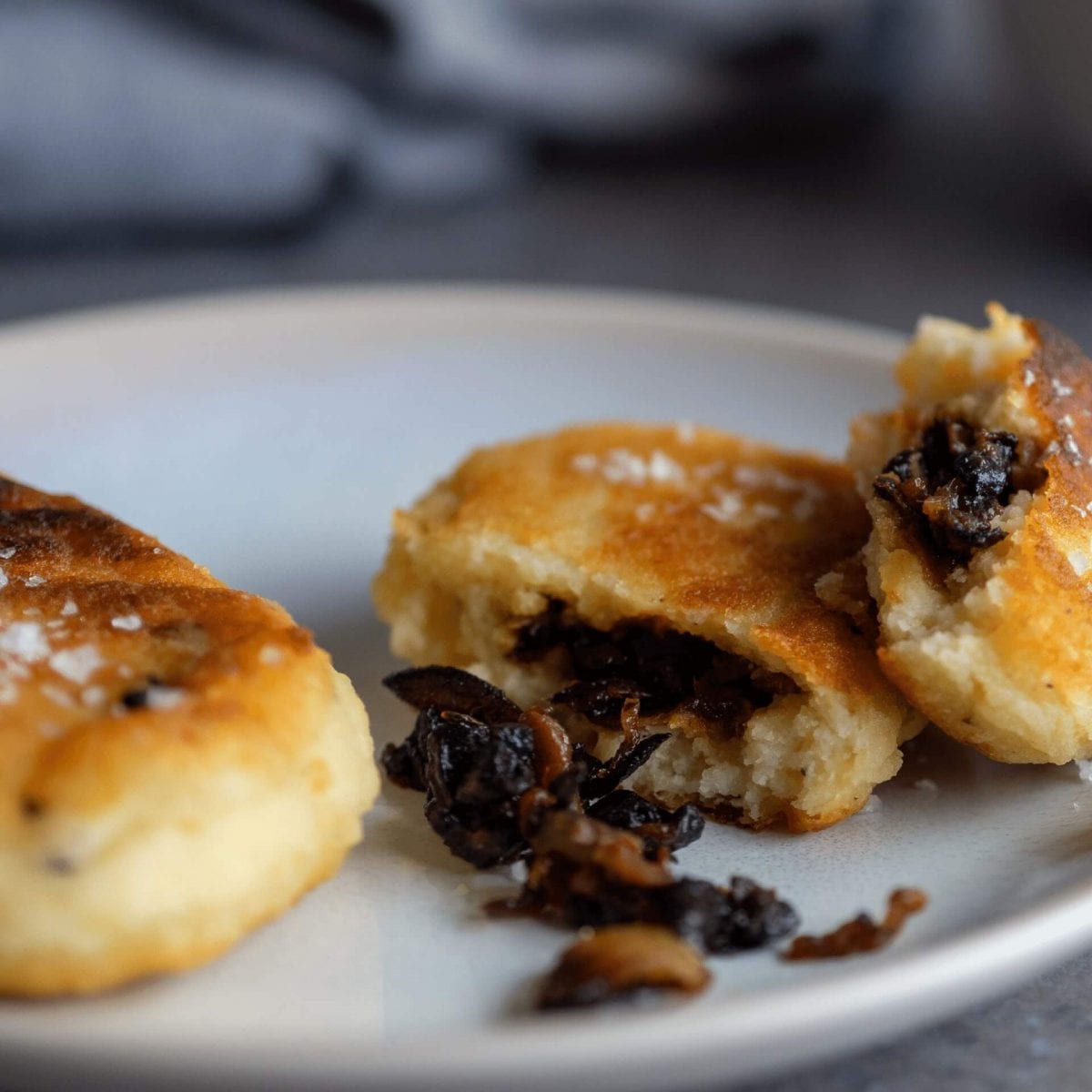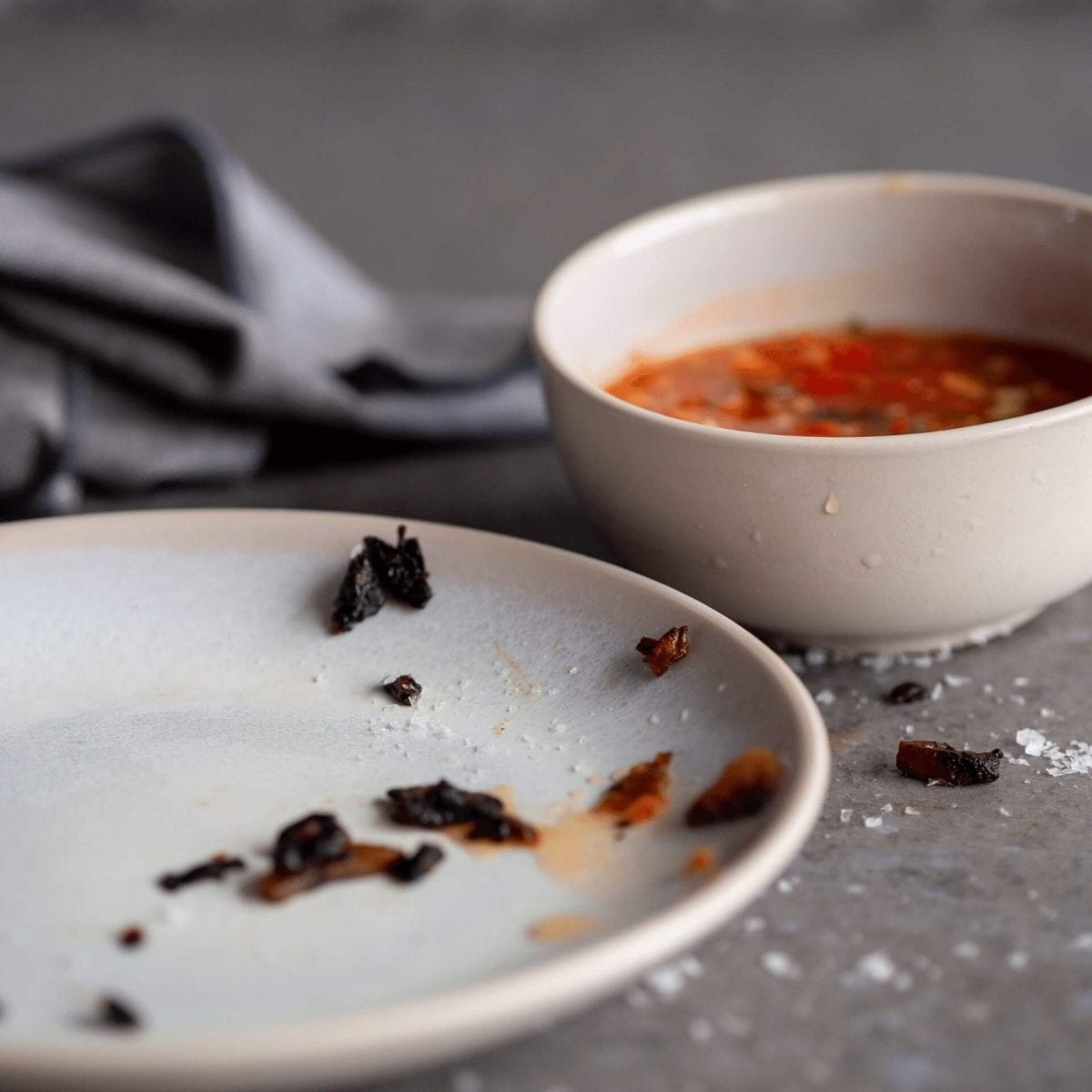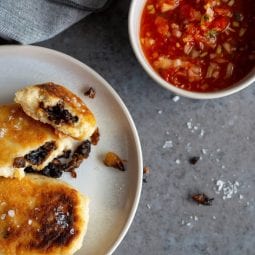 Mushroom Stuffed Potato Zrazy with Satsibeli
by Alice Zaslavsky from In Praise of Veg
Rissoles made of mashed potato?! This dish is what potato-ey dreams are made of. Fluffy mashed potato stuffed with a rich filling, with a golden and crispy coating. Y-U-M.
Equipment
In Praise of Veg Cook Book

Wide-based Frying Pan

Large Saucepan

Fine Sieve

Large Mixing Bowl
Ingredients
Full ingredient list and method in In Praise of Veg

1

tsp

Orgran No Egg Egg Replacer

with 1 tbsp water

300

ml

Loco Dairy Free Thickened Creamy

2

cups

Cold Mashed Potato

⅔

cup

Gluten Free Flour

400

g

Mixed Mushrooms

2

Brown Onions
Instructions
In Praise of Veg Cook BookPlease buy this book. It is without doubt, the most glorious cook book I've ever owned. I find myself reaching for it even when I'm not looking for recipe inspiration to simply soak up the joyousness of it's pages. I've learned so many cooking tips and invariably have a chuckle as Alice brings her engaging personality to light through each of the pages.

Vegan Substitutions

Vegan substitutions were easy and worked very well for this recipe. You'll find the full ingredient list and method on page 320 of In Praise of Veg, with my vegan substitutes below. I also used the Mash Recipe from page 298 of In Praise of Veg.

EGGS I used 1 teaspoon of @orgranfoods No Egg Egg Replacer with 1 tablespoons of water as replacement for the egg yolk.⠀
Notes
The deliciousness of this recipe cannot be overstated. Plan ahead when you have this on the menu as the key ingredients of mashed potato and mushroom duxelles need to be cold. I also recommend taking the extra step to push the potato through a fine sieve to remove all lumps, it really adds to the final result.
The Satsibeli was delicious but I'll omit this for future cooks as I loved the Zrary with a simple sprinkle of salt flakes.
We appreciate the work of recipe developers and acknowledge the tremendous effort required to publish their creations, which is why we will never republish a recipe without prior permission. Please support the recipe creator by purchasing a copy of their cook book, or visit their website for the original recipe. The Modern Vegan Guide is your recipe companion, assisting you to veganise recipes and provide an honest review from our test kitchen.
Did you make this recipe?
Please let me know if it turned out for you! Leave a comment below and tag @modernveganguide on Instagram and hashtag it #modernveganguide